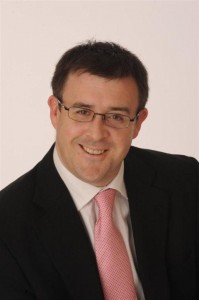 John Drummey Communications won the Best PR Company Category in the Irish Festival Supplier Awards at the AOIFE Conference.
John has played a key role in increasing the profile of a number of high profile companies, organisations, festivals and events since 2008 including: Rose of Tralee International Festival, Bon Secours Hospital Tralee, Kerry Airport, Tralee Chamber Alliance, Fenit Seabreeze Festival, Listowel Food Fair, National Circus Festival of Ireland and Tír na nÓg Children's Festival.
He has had a successful career as an award-winning broadcaster and journalist in Kerry, Dublin, Cork, Clare, Carlow, Kildare and Limerick for 20 years and he still works closely with the Irish media industry.
During that time, John won five National Radio Advertising Awards as a producer, scriptwriter and voiceover artist and he was Ireland's Speech Broadcaster of the Year Silver Medal Winner in 2008 having been nominated in the same category in 2006.
John brings creative flair to his work through his theatrical background as a performer with Siamsa Tire – The National Folk Theatre of Ireland and other theatre groups.
He has an Honours BA Degree in Journalism from Dublin City University and a Foundation Diploma in Training from NUI Galway.
All clients are assured of an award-winning Public Relations, Media & Communications Training service from a team of professionals who have many years full-time experience in the Irish Broadcasting Industry as a journalist, producer and broadcaster, so you know that the finger is on the pulse of how to deliver your business to the public.
Every client is different and with them come new people, personalities and challenges. You can't beat a good challenge! John loves working with the media and enjoys bringing his experience as a PR Consultant, Broadcaster and Journalist to the table of his clients who seek an edge when developing a PR or media strategy. All of John's clients operate in a range of sectors and in many cases, through him, they work together with positive outcomes.
[spacer]
John Drummey has won five National Radio Advertising...

Twice nominated for Speech Broadcaster of the Year...

You want people to know about your business...